Live Irish Session at Lower Mills Tavern
Listen to the music! Enjoy live Irish music Friday night at the Lower Mills Tavern. Irish Session takes place from 7:30pm-9:30pm. No cover. Musicians welcome. The kitchen is open late!
Wood School of Irish Dance in the Neighborhood
Dine Out Boston is Back
Dine Out Boston is back March 12th -25th.  Enjoy lunch for $22, $27 and $32 and Dinner for $36, $41 and $46!  You can see a list of participating restaurants here! 
Sandgies at Reign Drink Lab
Enjoy freshly made Sandgies – sandwiches made on from-scratch biscuits on Saturday at Reign Drink Lab.
Live Music – St Patrick's Day with Jimmy Ryan and Friends & The Bob Bradshaw Band at Boston Harbor Distillery
St. Patrick's Day Family Fun Day at Florian Hall
Local 718 is hosting a day-long St. Patrick's Day celebration on Saturday, March 18th 12pm-6pm.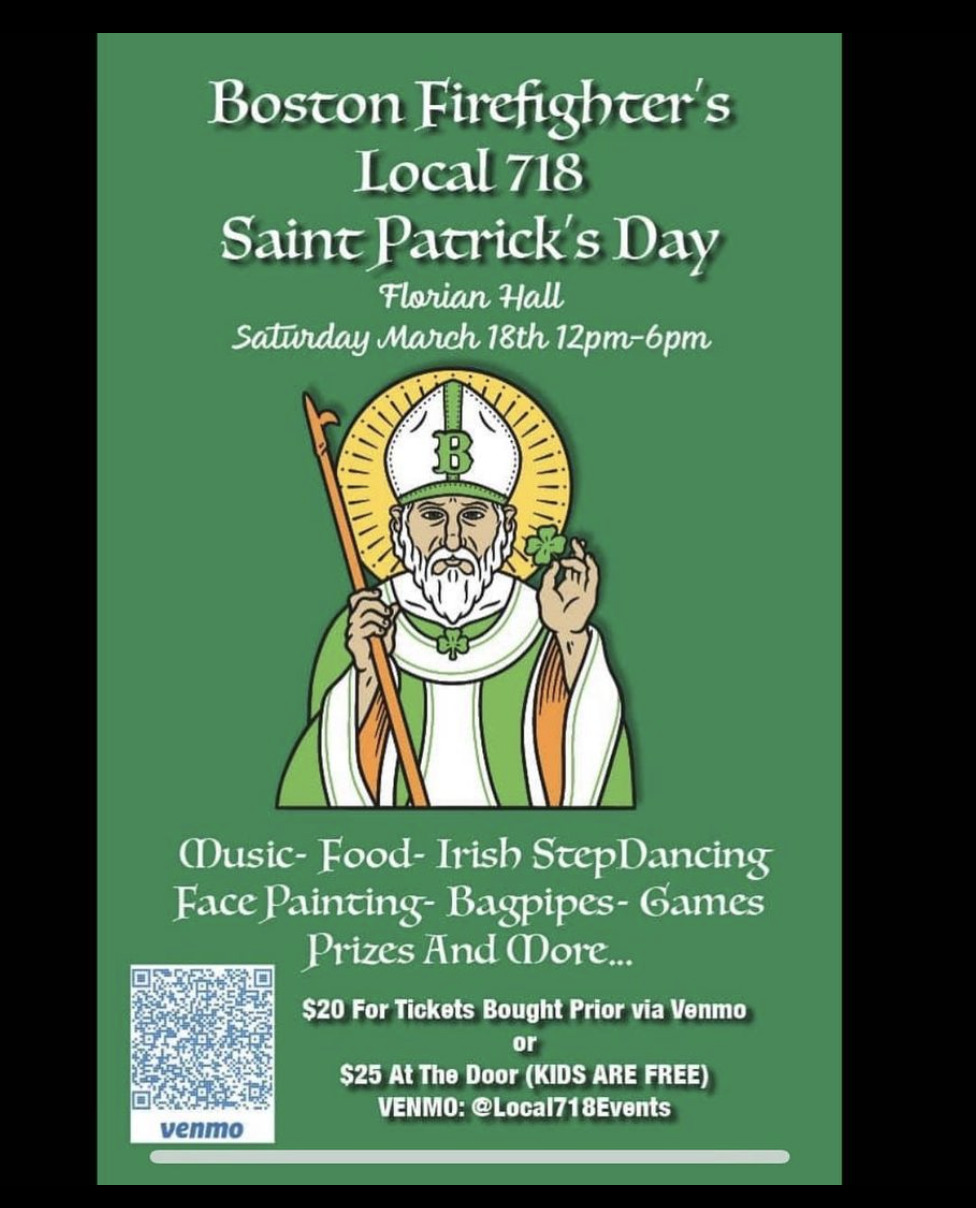 Tune In – St. Patrick's Day Breakfast
If you love nostalgia, singing Irish songs, and local politicians telling jokes, then you'll love this event! Senator Nick Collins (and Southie native) will host the legendary St. Patrick's Day Breakfast on Sunday, March 19th at 9am live and in person at the Ironworkers Union Hall on Old Colony Ave! The 2023 annual St. Patrick's Day Breakfast will be live on BNNTV with additional color commentary and behind-the-scenes sneak peeks via Caught in Southie Instagram (our sister site)! Follow along! Make sure to check out our Guide to the St. Patrick's Day Breakfast here! 
Greenhills Bakery Irish Specialties
Greenhills is Dorchester's very own hub for all things Irish! Stop in for scones, soda bread, Shepherd's pie, Irish Cream iced coffee and more! Including an assortment of pantry items straight from across the pond.
March Madness
Here are 9 Places to Watch the Game in the Neighborhood! 
Here's a roundup of celebrations happening in South Boston via our sister site Caught in Southie! 
Maureen Dahill is the editor of Caught in Southie and a lifelong resident of South Boston sometimes mistaken for a yuppie. Co-host of Caught Up, storyteller, lover of red wine and binge watching TV series. Mrs. Peter G. Follow her @MaureenCaught.