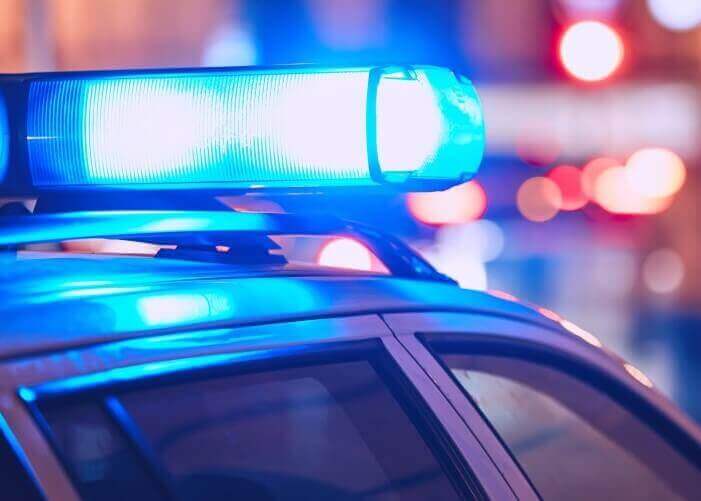 One Less Gun: At about 2:52 AM on Saturday, September 19, 2020, officers assigned to District C-11 (Dorchester) made two on-site arrests and recovered a loaded firearm in the area of East Street and Dorchester Avenue in Dorchester. While on patrol in the area of Bowdoin Street and Adams Street in Dorchester, officers observed a motor vehicle fail to use their signal while making a left-hand turn at the stop sign posted at 29 Adams Street. Officers followed the vehicle down East Street onto Dorchester Avenue where they initiated a traffic stop. Officers observed the operator lift himself off of the seat using his elbows, before returning to a seated position, then slouching over as if he was attempting to reach down underneath the driver's seat. Again, the driver returned to a normal seated position, but immediately reached over towards the center console. The passenger also focused his attention on the center console simultaneously.
Officers approached the vehicle and noticed the dark tint on the windows. Officers requested the operator lower the windows of the vehicle so they could have a clear view of the vehicle's interior. The operator became confrontational and evasive towards the officers during the course of the interaction. Based off of the operator's erratic movements while pulled over, officers removed the occupants from the vehicle. In the area between the center console and the shifter, officers located a shirt wrapped around a black Keltec CNC INC P-32 cal Auto firearm loaded with five rounds of live ammunition. During the process of locating the firearm, the operator continued his tirade against the officers, significantly raising his voice while officers combed through the center console area of the vehicle. Both the operator and passenger were taken into custody.
Officers arrested the operator, Dakwain Nwaford, 29-years-old, of Dorchester and the passenger, Oreion Malachy Mark, 20-years-old, of Roxbury. Both are expected to be arraigned in Dorchester District Court on charges of Unlawful Possession of a Firearm, Carrying a Loaded Firearm without a License, and Unlawful Possession of Ammunition. Nwaford faces an additional charge of Firearm Violation with Two Prior Violent/Drug Crimes.